Next Club Meeting
May's meeting will be at our new public meeting place, which is the Senior Citizens Center across from the Richland City Hall and library at 371 Scarborough street. This was our tying location before COVID. The good news is that it has been remodeled and has WIFI. We access it from the East side instead of the West. Meetings are the 4th Thursday, which makes our next meeting May 26, and the time is our normal 6:30 time. Our program will be the "Cased Caddis", tied by Chuck Wilder.
The tying materials you will need if you want to tie one are:
size 14-16 2x or 3x hook
lead wire .015 size
chartreuse or green yarn (acrylic yarn, important because the ends will be melted to look like the head of the caddis)
grouse or some kind of soft hackle feather
turkey feather, from the fan or a pheasant tail will do. If you picked up a pheasant feather from Bill M. at the last meeting, that will do.
fine copper wire or gold wire for ribbing (not on most patterns but chuck puts it on his to make the fly more durable)
Chuck has been tying his version for over thirty years, there is not an exact pattern online of course, but Chuck looked around and a close one is by David McPHail. See his video at David McPhail Cased Caddis
The genus is the Brachycentrus and more information on it can be found at Troutnut.com, of course.
See the troutnut page on Brachycentrus. It's a very interesting critter but I won't steal Chuck's thunder, you'll have to come to the meeting to get "the rest of the story".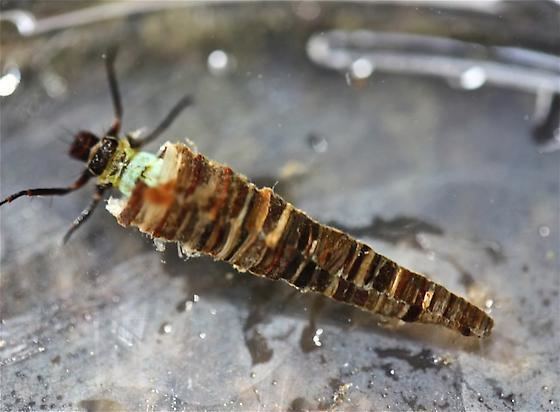 (Updated 5.11.2022)
May Casting Clinic 14-15 ( MFF Members who have paid their dues only)
More details to be provided but the clinic will be by a Master Casting Instructor and the venue is Glen's office. This is an advanced casting clinic. Jeff has a program he will do, but I am sure he will help with as many folks as he can.
HOSSFLY Annual Jack Rodeo – June 1 – Oct 1, 2022
Dates: June 1 – October 1, 2022. Location: AL, FL, LA, and MS Gulf Coast
Species: Jack Crevalle
Tackle: Fly rod and reel with hand-tied fly only. No conventional tackle or chumming allowed.
Entry Fee: Free for HOSSFLY members and $25 for non-members (entry fee includes a 2022 HOSSFLY club membership). All participants must be registered and paid by May 31. Non-member registration must include name, contact info, and make payment to "HOSSFly Club" and mailed to Clark Gordin at 1902 Kensington Street Ocean Springs, MS 39564.
Winners: First, second, and third places will be awarded based on length (total fork length). Multiple catches are allowed. One award per angler.
Required Documentation: A picture of the fish, fly fishing gear with measuring tape is required. Please email documentation within the week of the catch to Roger Apperly ausjollyroger@hotmail.com. Catches must be submitted by midnight on October 1st, 2022
The tournament will be catch and release unless a state record is caught.
State record requirements:
The Mississippi fly fishing record is 28 pounds and 15.36 ounces by Dwayne Armes on 7/25/05. Attached are the Mississippi Saltwater Fish Record Application and associated rules.
There is no recorded record for Jack Crevalle in Louisiana. Attached is a link to the Louisiana rules and the application. https://louisianaoutdoorwriters.com/awards-records/fish-hunt-records/
The Florida fly fishing record is 37 ½ pounds and by Carlos Solis on 2/11/94. Attached is a link to the Florida rules and application. https://catchafloridamemory.com/programs/records/
Winners will be recognized at the October 11th HOSSFLY meeting at 6:00PM at the Ocean Springs Yacht Club.
Rules and Judges Committee consists of Bill Hancock, Richard Schmidt, and John Bottko.
Please be respectful of others by reporting forthright and truthful catches – Honor System rules apply.